International Heroes In Hero Emblem Are International Heroes in The Hero Emblem Universe Recruited By Lionel After The Events of Hero Emblem DA! These Heroes Are Assign to Protect Their Country From The Forces of Evil
Texas Boomerang Boys
Edit
Are Texas United States of America Heroes it Consider Three Heroes Their Theme is The Wild West and Cowboys Their Group Attack is
Star Boomerang
Wonderful Net Heroes
Edit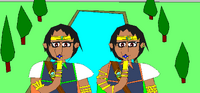 Are Hindi Indiana's Heroes it Considers Three Heroes Their Theme is Technology Their Group Attack is
Optical Wave
Merci! Heroes
Edit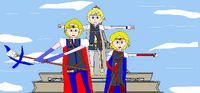 are Paris France Heroes it Considers Three Heroes Based on The France Flag Their Theme is Art And Thank You Their Group Attack is
Visceral La Wave
Continental Heroes of England
Edit
are London England's Heroes it Considers Five Heroes Their Theme is Royalty and Protection Their Group Attack is Royal Flush
Alo~Ha! Heroes
Edit
Are Hawaii's Heroes it Considers Four Heroes Their Theme is Dancing and Surfer Their Attack is Hawaiian Aloha
Egyptian Heroes
Edit
Are Egypt's Heroes it Only Considers Three Heroes Their Theme is Dancing Their Attack is Unknown Only Hero Nile is Seen Attacking With Nile Stream
Madrid Heroes
Edit
Southern Cross Hero
Edit
Hero Southern Cross is the Hero of Sydney of Australia He was Defeated By Hero Phantom and is Now Sealed inside a mirror He is Later Freed From His Mirror After Hero Emblem Defeats The Phantom Kingdom and Saved Hero Phantom Hero Southern Cross Represents The Southern Cross on The Australia Flag
Appearance
Edit
Hero Southern Cross Wears a Standard Black Vest With White Sleeves however his apperanced changed his sleeves are removed he wears a red cloak around his neck a standard belt red color his is Sub Colors He wears a Hero Order Symbol on his Hair With a Wing he wears a short Blue Cape Originally Red in His First Appearance.he also wears White Gloves With Yellow Lines Craved on them He Also Possess a HeroBattleBrace
Russia Heroes
Edit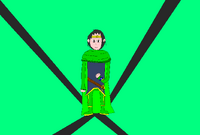 Hero Eric is The Hero of Moscow Russia He Was Defeated By Hero Phantom and is now sealed inside a mirror he is later freed from his Prison After Hero Emblem Defeats The Phantom Kingdom He Presents The Fasion of Moscow.
Appearance
Edit
Hero Eric Wears The Standard Black Vest And a Green Cloak With Green Sleeves and Wears a HeroBattleBrace a Green Cape Green Earrings His First Appearance He Weared The Standard Black Vest With Sleeves and No HeroBattleBrace.
Italy Heroes
Edit
Mexico Heroes
Edit
Japan Heroes
Edit
40 Heroes of America
Edit
Royal Canadian Mountain Police (Heroes)
Edit
Unidentified Heroes
Edit
So Far Only Six International Heroes Have been Shown With Attacks And Speaking Lines And Information while some Were Defeated and Shown on Hero Weekly.
France and Hindi Heroes Colors Are Based on Their Homeland's Flags
All International Heroes Are Waring Black Vest and HeroBraces
Ad blocker interference detected!
Wikia is a free-to-use site that makes money from advertising. We have a modified experience for viewers using ad blockers

Wikia is not accessible if you've made further modifications. Remove the custom ad blocker rule(s) and the page will load as expected.